Lizard Insurance
Choose our lizard insurance to cover up to £1,000 of vet fees, death and theft. A vet fee only policy is also available. We can cover Bearded Dragons, Leopard Geckos, Chameleons, Monitors and many more. We paid 93% of pet insurance claims in 2021.
Click me!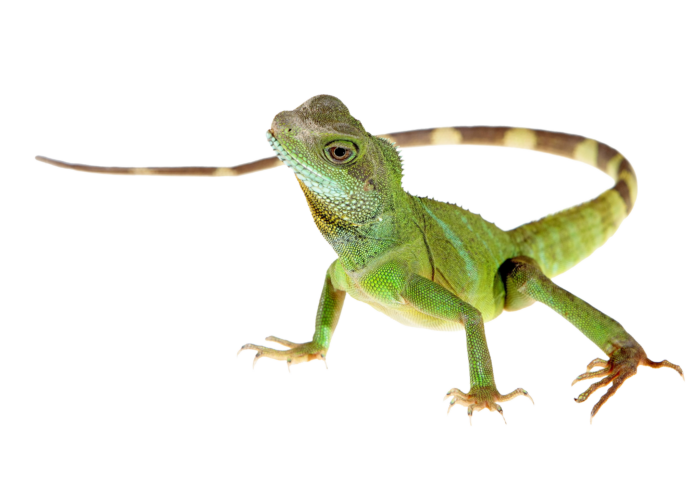 Owning a pet is an incredibly rewarding experience, however, pet owners have a lot to consider to ensure they're doing their best to care for their pet. Pet insurance is likely at the forefront of many new pet owners minds as well as a consideration for many long term pet owners, if their pets aren't already insured.
At the end of the day, we all want to ensure our pets are as cared for and healthy as they can be. Most likely, you'll have your lizard registered at a vet to ensure they receive sufficient care if they become unwell. If your pet does become unwell, it can be an upsetting and stressful time.
Pet insurance can alleviate some of this stress and help with the costs to ensure your pet is back to their best as quickly as possible.
How much does lizard insurance cost?
For £1,000 of vet fee cover it will cost you around £12.78 a month, spread over 10 months, or £127.84 a year, on our Essential policy. This is based on a bearded dragon costing around £66. All prices correct as of May 2022.
Insurance for Older Lizards
ExoticDirect offers pet insurance for lizards from the age of 12 weeks as long as our Policy Terms and Conditions are met.
Can you insure Lizards who have recently been unwell?
We cannot offer insurance to your lizard if they have seen a vet in the previous 3 months for an accident or illness. Once your reptile has been 3 months treatment free, you can insure them with ExoticDirect, providing they're fit and healthy. Any pre-existing conditions cannot be covered in the first 12 months of insurance.
Cover is subject to Policy Terms and Conditions.
Caring for your lizard
Caring for your lizard often requires research to ensure you have a suitable set up which should include the correct UV lighting, substrate, humidity and heating as well as a suitable vivarium. This can vary from species to species however we have guides available for some types of lizard such as bearded dragons and Leopard Geckos.
Alongside this, you'll want to ensure you get your lizard's diet right. Many lizards enjoy a varied diet however this depends on their species and we recommend research to ensure you get it right for your lizard. Our bearded dragon food guide should help those who own beardies.
All lizards have unique and compelling personalities which make them great pets to own, with owners often forming great bonds with them. However, caring for your pet entails more than just diet and environment and your pets health should be at the forefront of your mind.
Access to a vet, should they become ill, is key to ensuring your lizard has the happiest and healthiest life you can provide for them. Quite often, lizards tend to not show illness until it's further advanced. This can make it tricky to spot signs of sickness. Lizard owners should keep an eye out for any changes in their pets behaviour. Any changes shouldn't be ignored as delays in treatment could worsen recovery.
Why buy lizard insurance?
Lizard pet insurance offers financial protection against unwanted and unexpected bills, should your lizard become ill or get injured. This can reduce the emotional strain felt from cost dependent choices. Leaving you to focus on getting the right care for your reptile. Exotic Direct policies are subject to Terms and Conditions that you should read carefully when you buy your policy.
Looking to insure other reptiles? View our Reptile Insurance policies.
Why choose ExoticDirect?
We've won the Feefo Gold Trusted Service award 2019. And our customers have awarded us 4.4/5 stars on Feefo for customer experience. Check out our customer reviews on Feefo
Specialist exotic pet insurance providers since 1996
Only pet insurance provider to cover multiple lizards on a policy
Your lizard can be insured up to any age
A range of policies to suit you and your pet
Type of cover
Add up to 3 pets per policy
We don't believe in one size fits all policies, as these aren't the best for your pet or your budget.
Our policy cover is designed to be suitable for your pet type, get a quote today.