Tortoise Insurance
Premier, our highest level of cover offers £2,500 of vet fees, death and theft cover. For vet fee cover only, our Essential policy covers £2,500 of vet fees. And our Basic policy covers death and theft only. We can insure Hermanns, Horsfield(also known as Russian Tortoise), Mediterranean Spur-Thighed, Marginated, Leopard tortoises and many more.
Click me!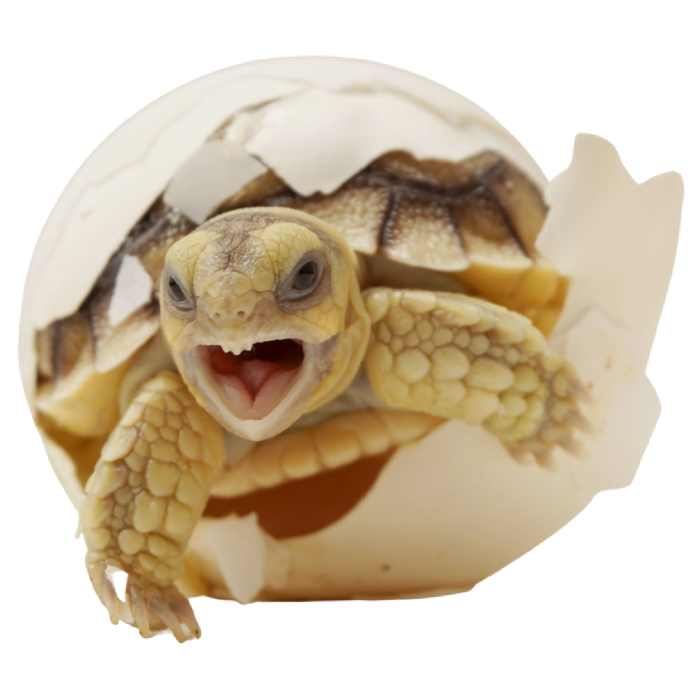 Exotic Direct are the UK's no. 1 exotic pet insurance provider with thousands of pet owners choosing to insure their pet with us every year.
Pet ownership is an incredibly exciting journey and can be very rewarding. Owning a pet comes with a number of responsibilities and decisions to make, from your pets diet to the correct set up.
Ensuring you get these options right is crucial to your pets health.
As part of this, you'll probably want to ensure you're registered at a vet so that your pet receives the care they need if they become unwell.
When your pet is ill, it can mean vet bills quickly add up. Pet insurance can help cover the cost of this, taking the financial pressure off you.
How much does it cost to insure a tortoise?
Our highest level of cover Premier costs £143.52 a year or 10 instalments of around £14.35. It offers up to £2,500 of cover for vet fees, death and theft.
Next step down, our Essential policy costs £126.72 a year or 10 instalments of approximately £12.67. It covers up to £2,500 of vet fees.
Our cheapest level of cover costs £42.87 a year or can be spread over 10 instalments of around £4.28. Our Basic policy covers death and theft only and does not include vet fees.
The price for the Premier and Basic policy is based on a Horsfield tortoise costing around £136.29. All prices were correct in May 2022.
At what age can I insure my tortoise?
For younger tortoises, cover can begin from 12 weeks. The upper age limit for a new policy is 50 years old.
But if you insure your tortoise before it's 50, then cover can continue beyond, with no age restriction. This means that once you have cover, your tortoise can live to 60, 70 or even older, and still remain insured.
Can you insure tortoises that have recently been unwell?
We're unable to insure your tortoise if they've seen a vet for an accident or illness in the previous 3 months.
Once your pet has been 3 months treatment free, we can cover them as long as they're fit and healthy. Any pre-existing conditions won't be covered in the first 12 months. Cover is subject to Policy Terms and Conditions.
Caring for your tortoise
As a tortoise owner, you'll know how important it is to provide the right food and environment for your tortoise. We have information on the correct diet for your tortoise, and suggestions on growing food at home. For example, dandelions are packed with nutrients and can be easily grown.
The correct environment, such as enclosure, hide, UV and heating, are all important, with heating and UV helping to stimulate your tortoise's appetite.
Tortoise care isn't just about the right setup though. Healthcare is equally as important and visiting a vet when your pet is ill is vital.
Conditions such as a respiratory infection often characterised by a runny nose, can quickly deteriorate, with a poor prognosis if not treated early.
Why buy tortoise insurance?
Tortoise insurance offers financial protection against those unexpected bills, should your tortoise become ill, or be injured. This can reduce the emotional strain felt from cost dependent choices. Leaving you to focus on getting the right care for your tortoise.
Exotic Direct policies are naturally subject to Terms and Conditions which you should read carefully when you buy your policy.
Why choose ExoticDirect?
We've won the Feefo Gold Trusted Service award 2019. And our customers have awarded us 4.4/5 stars on Feefo for customer experience. Check out our customer reviews on Feefo
Only insurance provider to offer new cover for tortoises up to 50 years of age
Only insurance provider to cover multiple tortoises on a policy
Specialist exotic pet insurance providers since 1996
A range of policies to suit you and your pet
Type of cover
Add up to 3 pets per policy
We don't believe in one size fits all policies, as these aren't the best for your pet or your budget.
Our policy cover is designed to be suitable for your pet type, get a quote today.