Looking for a name for your new tortoise? From girl, to boy, to funny to famous, we've done the research for you!
Is your tortoise insured? Get a quote for £2,500 of vet fees, death and theft cover. Vet fee cover only also available | We've been insuring exotic pets since 1996 | Check out our customer reviews on Feefo.
Looking for a name for your pet tortoise? We'd love to help, so we've done the research for you.
We found that many pet owners are influenced by personality type, much-loved family members and childhood tv/film and gaming favourites.
Check out our list for some inspiration!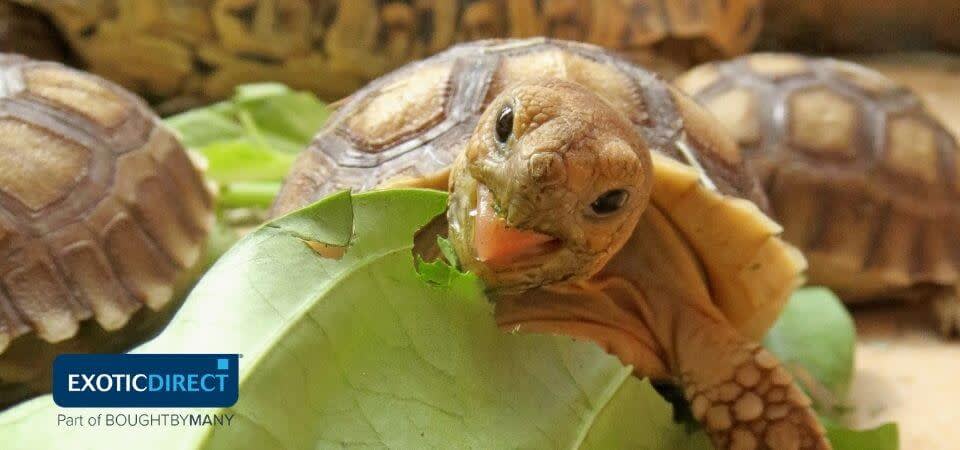 A cute personality can influence a name!
Girl tortoise names
For the little lady in your life, check out these names:
Analiese
April
August
Blossom
Bronwyn
Buttercup
Cherry
Daisy
Dee
Delilah
Denise
Doris
Ellie-Mae
Georgina
Ginger
Goldie
Hilda
Hollie
Hope
Imogen
Ivy
Jade
Kenya
Kiwi
Lady Boxworthy
Lilian
Lily
Mariam
Maureen
Milly
Mindy
Minnie
Muriel
Myrtle
Nancy
Opal
Penny
Petunia
Poppy
Ruby
Sienna
Sugar
Spice
Tallulah
Tilly
Male tortoise names
For your 'man about the house', how about one of these:
Albert
Apollo
Atlas
Balboa
Barney
Beethoven
Bernard
Bert
Bob
Bobby
Bodhi
Bruno
Cecil
Charlie
Chester
Chip
Cobbles
Darwin
Dave
Dennis
Dozer
Duke
Edwyn
Ernie
Fergus
Frankie
George
Gerry
Hercules
Herman
Houdini
Humphrey
Hummer
Kenny
Malcolm
Melvin
Molasses
Mortimer
Mungo
Mustafa
Nelson
Nick
Oscar
Ozzy
Paulie
Peanut
Percy
Popeye
Rambo
Ronnie
Rufus
Samson
Spartacus
Spike
Stomper
Taco
Tarquin
Thaddeus – meaning a courageous heart
Theodore
Thor
Tinker
Titan
Toby
Tonka
Victor
Winston
Funny tortoise names
We all love a name that makes us chuckle. We found some of these that will make you smile…
Darth Maul
Harry the Herman
Herbet Sherbert
Kitkat
Little foot
Mr Taco
Mr Waffles
Mrs Potato Head
Spud and Sprout
Mr Humps
Abraham Lincoln
Donnashello
Grease lightening
King George
Lady Bertha
Mr. Wigglesworth
Poptart
Sexytoes
Sir Hides-a-lot
Sir Lancelot
Thunderdome
Turtle neck
Turtle Recall
Turtleneck
Famous tortoise names
Now who wouldn't want a famous name? To be associated with a star – the glitz and the glamour. But enough of all that…
Whether you've got one or more tortoise's, these are some great celebrity names!
Esio Trot: Tortoise spelt backwards – Esio Trot is the famous book turned into film, by Ronald Dahl. The story centres around Alfie the tortoise, who brings together his owner Mrs Trotter and her neighbour Mr Hopper, in an adorable love story.
Ainsley: Are you a bit of a chef at heart? Then why not name your nearest and dearest after a famous chef….
Ant and Dec: The famous comic duo, who found fame in the late 1980's children's drama, Byker Grove, and later I'm a Celebrity, Get me Out of Here.
Bert and Ernie: A love/hate relationship which may sound familiar! Two of Sesame Street's most famous characters, from the long running children's show. Ernie would drive Bert crazy with his chatter, but they were still best of friends. Does this sound like your pair?
Bonnie and Clyde: The famous criminal couple from 1930's America. If your tortoise duo are partners in crime, this may be the name to choose!
Bowser (or King Kooper): If you like your games, then you may remember Bowser, from Super Mario Bros.
Chip and Dale: Do you remember these adorable chipmunks from your childhood? Then you may want to name your tortoises after them!
Flash and Gordon: Were you a fan of Flash?
Florence, Dougal and Zebedee from the Magic Roundabout: Another iconic tv show from the 1970's, featuring young and sensible Florence, her best friend Dougal the Dog, who only eats sugar lumps and the magical, jack-in-a-box Zebedee.
Which character is your tortoise?
George Clooney: Why leave George Clooney in Hollywood, when he can be roaming around in your back garden?
Hermoine: Harry Potter fan's will love this name.
Harry Potter: ….And you can't have Hermoine without Harry
Harry and Meghan: Which brings us onto a famous couple within the Royal family. The very gorgeous Harry and Meghan.
Indiana and Jones: As hero's go, Indiana Jones is up there with the best. Is your tortoise fit for a hero's name?
Jasmine from Aladdin: If you love Disney, this could be the name for your tortoise.
Laurel and Hardy: You may not remember this duo, but some of of here at ExoticDirect do! In the era of silent and black and white TV, they were the accident prone duo, getting into scrapes. Does this remind your of your tort?
Leonard, Penny, Sheldon and Amy from The Big Bang Theory: Need we say more?
Mercury: Could your tortoise carry the name of the legendary lead singer of Queen?
Leonardo, Raphael, Michelangelo, Donatello: The story of four teenage mutant ninja turtles, who protected the citizens of New York from criminals and alien invaders. As superhero's go, these were legendary.
Patsy and Eddie: The best friends from Absolutely Fabulous. Do your tortoises take after them?
Pebbles and Bam Bam: The two cute children featuring in the Flintstones.
Romeo and Juliette: The star crossed lovers from the play by Shakespeare. Are your tortoises' a love story?
Sherlock, Watson and Moriarty: Another very popular choice for tortoise names, from on the private detective stories based era Edwardian and Victorian England.
Thelma and Louise: Are your tortoises' feisty, adventurous females? Then Thelma and Louise may be the names for them.
Thomas Shelby: Peaky Blinders – the gangster from the Peaky Blinders, Thomas Shelby. Not only is his name a play on words, but his notoriety will mean your tortoise won't be left in the shadows.
Tinkerbell: If your tortoise is dainty enough, then Tinkerbell maybe the right name for her.
Tom and Jerry: We all love a classic, and what's more classic than Tom and Jerry. You'll just need to decide which tortoise is which…. Tom, the determined, tenacious one, or Jerry, the mischievous, 'mouse/tortoise with 9 lives'.
Mork and Mindy: Remember these? Featuring the fantastic Robin Williams
Gender neutral
If you've bought a new baby tortoise, you won't be able to tell its gender until it's larger, and a few years old Therefore you may opt for a more gender neutral name. Check out some of these….
Cariad meaning 'love' in Welsh
Crwban which is Welsh for 'tortoise'
Esiotrot – tortoise spelt backwards
Dandelion and Burdock
Flash
Fluffy
Freckles
Hinge and Bracket
Itsy and Bitsy
Mambo
Mortje – (pronounced Morty)
Nubbin
Ramon
Rompy
Fleetfoot
Peanut
Shelly
Shimmer
Shine
Sixpence
Sparkles
Speedy
Stompy
Thunder and Lightening
Tic and Tak
Tiddles
Trigger
Truffle
Turbo
Twix
Zippy
Zoom
ExoticDirect tortoise names
We see some fantastic names here at ExoticDirect. Here are some our tortoise owners have given their pets!
Jose, Mourinho and Quasi
Indie
Myrtle
Tortie
Raffi
Jose
Pistachio
Sheldon
Toby
Twinkle and Flash
Elizabeth
Floss
Kiwi
Bugsy and Bitsy
Bill
Tommy
Percy
Nelson
Stevie
Crispy
Spyro
Leggs, Ruby-May and Pebbles
Tortellini
Rocky
Turnip and Cabbage
Titan
Billy
Kenny
Marley and Mollie
Petal and Dobby
Tommy
We hope you've found a suitable name for your new pet here. If not, try joining Tortoise Facebook groups. They're a great way to make new friends, get tortoise tips, and other name suggestions. Although remember – for care advice, you should always speak to your vet.
Is your tortoise insured? Get a quote for £2,500 of vet fees, death and theft cover. Vet fee cover only also available | We've been insuring exotic pets since 1996 | Check out our customer reviews on Feefo.